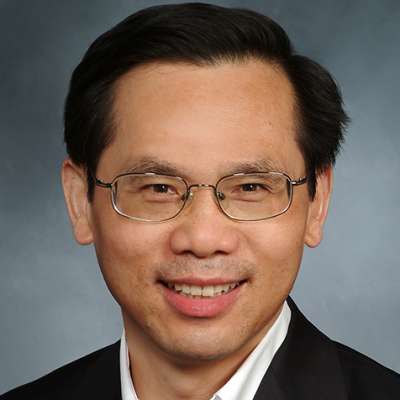 Xin-Yun Huang, Ph.D.
Professor of Physiology and Biophysics
xyhuang@med.cornell.edu
212-746-6362
1300 York Avenue, Room C-504D
New York, NY 10065
Techniques
Research Areas
Research Summary:
Structural Biology and Translational Cancer Research
1.  Structural Biology of the Mechanisms of Activation of G-proteins by GPCRs
The signaling from G-protein-coupled receptors (GPCRs) to G-proteins is one of the main signaling systems used in biology.  Although we have an outline of this signaling system, the molecular bases for many steps in this signaling cascade are poorly understood.  One of the pressing issues is how GPCRs activate G-proteins.  Currently we use the cryo-electron microscopy (Cryo-EM) technique to investigate this question.
2.  Tumor Metastasis, Cancer Immunotherapy and Drug Development
Tumor metastasis is the major cause of death of cancer patients, responsible for more than 90% of all cancer deaths.  We focus on tumor metastasis, more specifically, on tumor cell migration and invasion.  Our long-term goal of this research program is to reveal the critical proteins for tumor cell migration and invasion, and to use these proteins as targets for drug development to block tumor metastasis.  In addition, we are investigating the roles of dendritic cells and macrophages in cancer immunotherapy.
3.  G-protein Signaling in Blood Vessel Formation and Bone Homeostasis
Our long-term goal of this research program is to discover the signaling pathways regulated by G-proteins and the physiological functions of these modulations.  Currently we focus on the signaling mechanisms and functions by which G-protein G13 controls blood vessel formation, and bone homeostasis. We are investigating the roles of G13 in endothelial and osteoclast cell proliferation, remodeling and migration.
Recent Publications:
Search PubMed