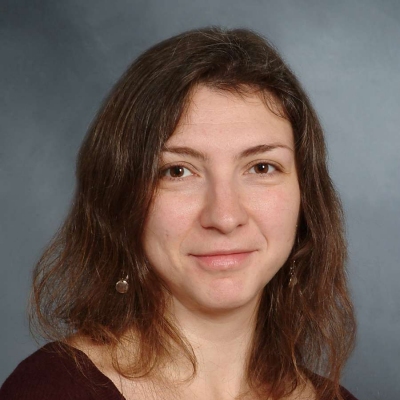 Radda Rusinova, Ph.D.
Assistant Professor of Research in Physiology and Biophysics
rar2021@med.cornell.edu
212-746-6221
1300 York Avenue, Room C-505
New York, NY 10065
Techniques
Research Areas
Research Summary:
Regulation of membrane protein function by the lipid bilayer is a multifaceted problem where the mechanisms span the range from specific interactions, requiring a binding site, to non-specific – protein/bulk bilayer interactions. The non-specific regulation comes about because the lipid bilayer and membrane proteins are energetically coupled, meaning that changes in bulk bilayer properties, such as thickness, may alter the protein conformational equilibrium. Both specific and non-specific mechanisms may be involved when lipid bilayer composition is altered as a result of physiological and pathophysiological processes, altering both the availability of specific phospholipids and bulk bilayer properties. Moreover, mechanism/s underlying the effects of amphiphilic, bilayer-modifying, compounds on membrane proteins may be mediated by the lipid-bilayer.  I aim to understand mechanisms underlying specific and non-specific regulation of membrane protein function. To answer these questions I have developed a stopped-flow fluorescence-based technique that takes advantage of quencher influx into fluorophore-loaded liposomes mediated by bilayer-embedded ion channels to determine ion channel activity as a function of fluorophore quenching. This stopped-flow ion flux assay allows for studies of time-dependent and steady-state processes in bilayers of defined composition. I have shown that KcsA function is regulated by changes in lipid bilayer properties. For example – increasing bilayer thickness shifts the KcsA closed-open equilibrium toward the closed state. I am currently working on distinguishing direct and bilayer-mediated mechanism of amphiphilic drugs on ion channels and varying gating process sensitivities to each of these mechanisms.  I will study lipid bilayer regulation of structurally and functionally diverse membrane proteins, focusing on identifying and parsing out features that are sensitive to non-specific bilayer regulation.  The goal of these studies is to aid in guiding development of novel drugs and drug leads by providing insight into their underlying mechanisms of action and thereby improving their therapeutic profile.
Recent Publications:
Search PubMed