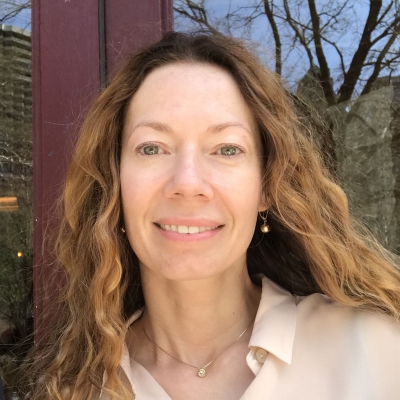 Crina Nimigean, Ph.D.
Professor of Physiology and Biophysics
Professor of Physiology and Biophysics in Anesthesiology (primary appointment)
Professor of Biochemistry
crn2002@med.cornell.edu
646-962-6549
Department of Anesthesiology, Box 124
1300 York Ave, Room W-206
New York, NY 10065
Techniques
Research Areas
Member of:

Research Summary:
Ion channels are key players in many physiological processes and their function is tightly regulated. The work in the lab is targeted towards understanding how ion channel structure and mechanism interrelate at the molecular level to fulfill diverse physiological needs. In particular, we are interested in ligand-gated ion channels and their allosteric regulation and we investigate them via a combination of structural, biochemical, biophysical, and electrophysiological approaches.  We use cryo-EM to determine high-resolution structures of ion channels in different conformations and in different lipid environments that we can directly assign to functional states via information from single-channel recording and other functional assays. This will ultimately pave the way towards conformationally-selective drug therapies.
Recent Publications:
Search PubMed