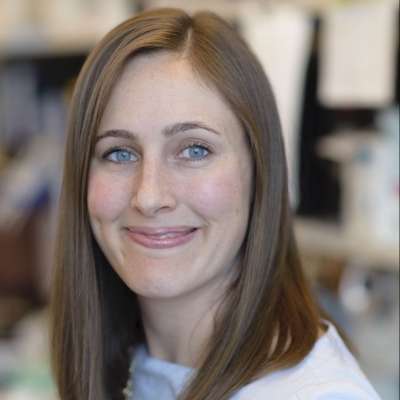 Ashley Laughney, Ph.D.
Assistant Professor of Physiology and Biophysics
Assistant Professor of Computational Cancer Genomics in Computational Biomedicine in the Institute for Computational Biomedicine
asl4003@med.cornell.edu
646-962-2739
1305 York Avenue, Room Y.13.04
New York, New York 10021
Techniques
Research Areas
Member of:

Research Summary:
Intra-tumor heterogeneity is a hallmark of cancer that has important implications for our understanding of tumor biology and its therapeutic control. It has complicated efforts to target only one gene or one population of tumor cells without considering how diverse tumor cell types or phenotypic states contribute to adaptive behaviors like drug resistance and metastasis.  The Laughney Lab integrates powerful systems biology methods – including massively parallel, single-cell RNA expression profiling with quantitative imaging technologies and mouse models of metastasis – to discover context-dependent interactions supporting the adaptive abilities of disseminated tumor cells (DTCs) and their interplay with anti-tumor immunity. We are particularly interested in dissecting tumor cell heterogeneity through the lens of tissue regeneration and repair. The understanding of cancer as a chronic, non-healing wound, has long invoked a central role for developmental pathways underlying normal tissue repair. However, the degree and fidelity of their enactment during tumor progression and under the selective pressures of immune surveillance, remains largely unknown. To address this knowledge gap, we are systematically dissecting lineage specific immune vulnerabilities across epithelial cell states observed in development and cancer progression. We also are exploring functional redundancies in key pathways that promote an immunogenic response by combining single cell methods with targeted perturbations. By integrating systems biology methods within a hypothesis driven framework, our goal is to better understand how developmental plasticity amongst individual cancer cells shapes immune susceptibility and lethal transitions like metastasis or the emergence of drug resistance.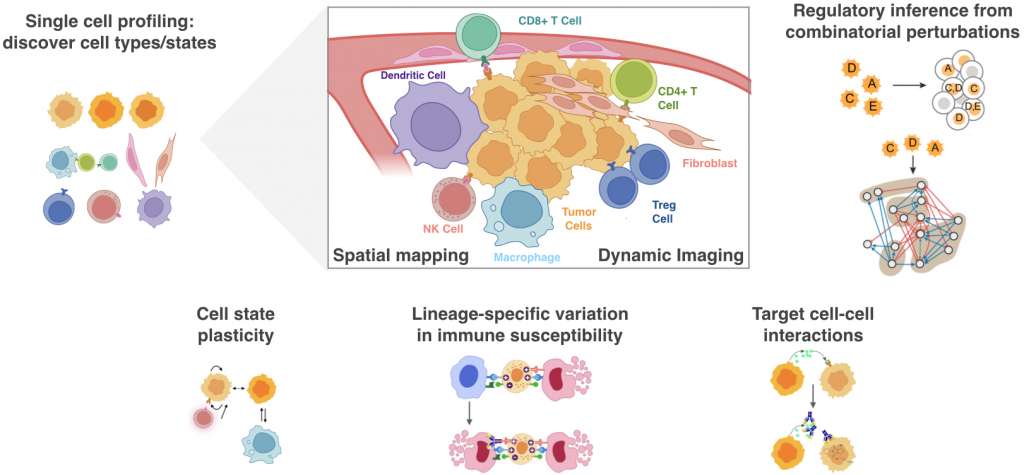 Recent Publications:
Search PubMed