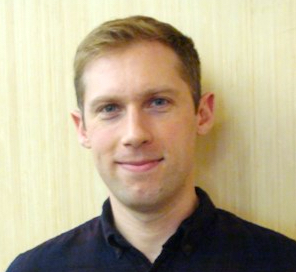 Joel Meyerson, Ph.D.
Assistant Professor of Physiology and Biophysics
jrm2008@med.cornell.edu
1300 York Avenue, Room: C-501D
New York, NY 10065
Techniques
Research Areas
Research Summary:
The research in my lab is broadly oriented towards addressing questions of molecular structure and mechanism. In particular, the lab is focused on membrane protein structural dynamics and function, and makes extensive use of high-resolution single particle cryo-EM and sub-tomogram averaging, along with an array of biochemical and biophysical methods. Additionally, the lab is interested in using cutting-edge correlative, tomographic imaging approaches to address frontier questions of 3D molecular organization, structure, and mechanism in situ.
Recent Publications:
Su, M, Zhu, L, Zhang, Y, Paknejad, N, Dey, R, Huang, J et al.. Structural Basis of the Activation of Heterotrimeric Gs-Protein by Isoproterenol-Bound β1-Adrenergic Receptor. Mol Cell. 2020;80 (1):59-71.e4. doi: 10.1016/j.molcel.2020.08.001. PubMed PMID:32818430 PubMed Central PMC7541785.
Meyerson, JR, Chittori, S, Merk, A, Rao, P, Han, TH, Serpe, M et al.. Structural basis of kainate subtype glutamate receptor desensitization. Nature. 2016;537 (7621):567-571. doi: 10.1038/nature19352. PubMed PMID:27580033 PubMed Central PMC5161608.
Moulaei, T, Alexandre, KB, Shenoy, SR, Meyerson, JR, Krumpe, LR, Constantine, B et al.. Griffithsin tandemers: flexible and potent lectin inhibitors of the human immunodeficiency virus. Retrovirology. 2015;12 :6. doi: 10.1186/s12977-014-0127-3. PubMed PMID:25613831 PubMed Central PMC4419512.
Meyerson, JR, Rao, P, Kumar, J, Chittori, S, Banerjee, S, Pierson, J et al.. Self-assembled monolayers improve protein distribution on holey carbon cryo-EM supports. Sci Rep. 2014;4 :7084. doi: 10.1038/srep07084. PubMed PMID:25403871 PubMed Central PMC4235105.
Meyerson, JR, Kumar, J, Chittori, S, Rao, P, Pierson, J, Bartesaghi, A et al.. Structural mechanism of glutamate receptor activation and desensitization. Nature. 2014;514 (7522):328-34. doi: 10.1038/nature13603. PubMed PMID:25119039 PubMed Central PMC4199900.
Harris, AK, Meyerson, JR, Matsuoka, Y, Kuybeda, O, Moran, A, Bliss, D et al.. Structure and accessibility of HA trimers on intact 2009 H1N1 pandemic influenza virus to stem region-specific neutralizing antibodies. Proc Natl Acad Sci U S A. 2013;110 (12):4592-7. doi: 10.1073/pnas.1214913110. PubMed PMID:23460696 PubMed Central PMC3607006.
Meyerson, JR, Tran, EE, Kuybeda, O, Chen, W, Dimitrov, DS, Gorlani, A et al.. Molecular structures of trimeric HIV-1 Env in complex with small antibody derivatives. Proc Natl Acad Sci U S A. 2013;110 (2):513-8. doi: 10.1073/pnas.1214810110. PubMed PMID:23267106 PubMed Central PMC3545814.
Meyerson, JR, White, TA, Bliss, D, Moran, A, Bartesaghi, A, Borgnia, MJ et al.. Determination of molecular structures of HIV envelope glycoproteins using cryo-electron tomography and automated sub-tomogram averaging. J Vis Exp. 2011; (58):. doi: 10.3791/2770. PubMed PMID:22158337 PubMed Central PMC3304575.
White, TA, Bartesaghi, A, Borgnia, MJ, Meyerson, JR, de la Cruz, MJ, Bess, JW et al.. Molecular architectures of trimeric SIV and HIV-1 envelope glycoproteins on intact viruses: strain-dependent variation in quaternary structure. PLoS Pathog. 2010;6 (12):e1001249. doi: 10.1371/journal.ppat.1001249. PubMed PMID:21203482 PubMed Central PMC3009598.
Omberg, L, Meyerson, JR, Kobayashi, K, Drury, LS, Diffley, JF, Alter, O et al.. Global effects of DNA replication and DNA replication origin activity on eukaryotic gene expression. Mol Syst Biol. 2009;5 :312. doi: 10.1038/msb.2009.70. PubMed PMID:19888207 PubMed Central PMC2779084.
Search PubMed