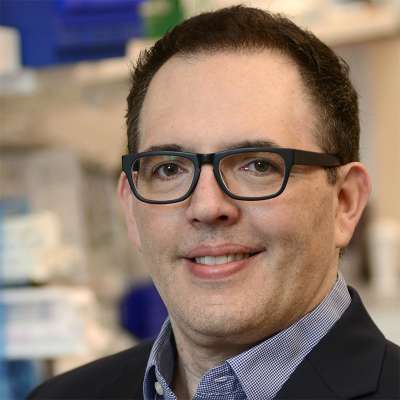 Christopher Mendias, Ph.D.
Associate Professor of Physiology and Biophysics
Associate Professor of Physiology and Biophysics in Orthopaedic Surgery (primary appointment)
Associate Scientist, Hospital for Special Surgery
chm2078@med.cornell.edu
212-606-1785
515 East 71st Street, Room S-602
New York, NY 10021
Techniques
Research Areas
Research Summary:
We conduct bench to bedside research focused on the basic cellular and molecular mechanisms that underlie musculoskeletal injury and regeneration, and in the development of new therapeutic approaches to treat these conditions. A particular focus is on the cellular and molecular mechanisms of skeletal muscle atrophy, and the mechanbiology of musculoskeletal connective tissue growth and fibrosis. We take an integrative, systems biology approach in our studies, utilizing molecular genetics, sequencing, signal transduction, mass spectrometry proteomics/metabolomics, and bioinformatics techniques, along with physiological assessments of tissue function.
Mendias CL, Bakhurin KI, Gumucio JP, Shallal-Ayzin MV, Davis CS, Faulkner JA. Haploinsufficiency of myostatin protects against aging-related declines in muscle function and enhances the longevity of mice. Aging Cell. 2015 Aug;14(4):704-6.
Mendias CL, Lynch EB, Gumucio JP, Flood MD, Rittman DS, Van Pelt DW, Roche SM, Davis CS. Changes in skeletal muscle and tendon structure and function following genetic inactivation of myostatin in rats. J Physiol. 2015 Apr 15;593(8):2037-52.
Schwartz AJ, Sarver DC, Sugg KB, Dzierzawski JT, Gumucio JP, Mendias CL. p38 MAPK signaling in postnatal tendon growth and remodeling. PLoS One. 2015 Mar 13;10(3):e0120044. doi: 10.1371/journal.pone.0120044. eCollection 2015.
Fry CS, Lee JD, Mula J, Kirby TJ, Jackson JR, Liu F, Yang L, Mendias CL, Dupont-Versteegden EE, McCarthy JJ, Peterson CA. Inducible depletion of satellite cells in adult, sedentary mice impairs muscle regenerative capacity without affecting sarcopenia. Nat Med. 2015 Jan;21(1):76-80. doi: 10.1038/nm.3710.
Gumucio JP, Phan AC, Ruehlmann DG, Noah AC, Mendias CL. Synergist ablation induces rapid tendon growth through the synthesis of a neotendon matrix. J Appl Physiol (1985). 2014 Dec 1;117(11):1287-91.
Mendias CL, Bakhurin KI, Faulkner JA. Tendons of myostatin-deficient mice are small, brittle, and hypocellular. Proc Natl Acad Sci U S A. 2008 Jan 8;105(1):388-93.